Check-in at your event – web version
An easy way to keep track of who has arrived at your event is to use the Check-in function of tickets.org.au. This is accessible on the Event Manager screen when you're logged in to your company. We find using a tablet offers the best user experience overall, but you can check your guests in on a pc/laptop or mobile device eg. tablet or phone. 
The better option for checking in lots of people very quickly is our free mobile app. Find out more about using that here.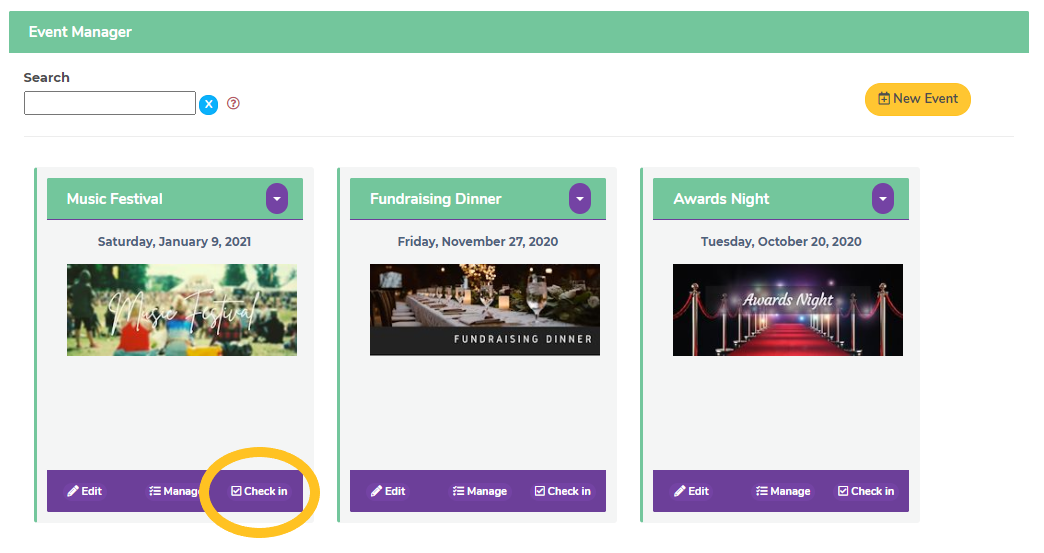 Note, this function is only available to those users in your company with some kind of admin access. Make sure the user logged into the system on the device you will use for check in has a minimum of 'ticket manager' access for all the tickets for your event.
When you're ready to check in people at your event, navigate to your events list and select 'check in' on your event. You will be able to see the details of all the tickets sold for that event. All the tickets will show with a red icon and side-line.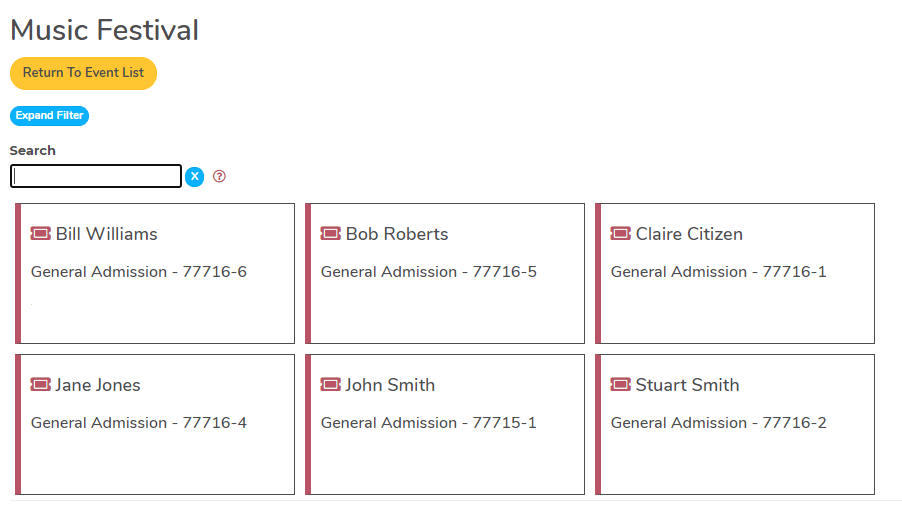 Tickets are always displayed alphabetically by first name so you can quickly look through your list to find a ticket, or you can use the search bar to find any part of a name which can be helpful to find grouped names – eg. family surnames – quickly.
When your guests arrive, simply click or tap their ticket and they are 'checked in'.
As guests are checked in, their ticket icon and side-line will turn green.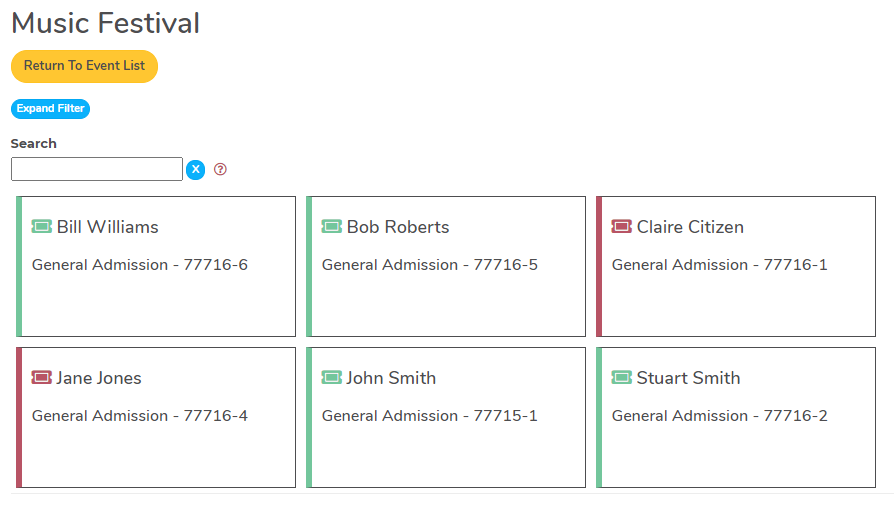 Additonal Filtering Options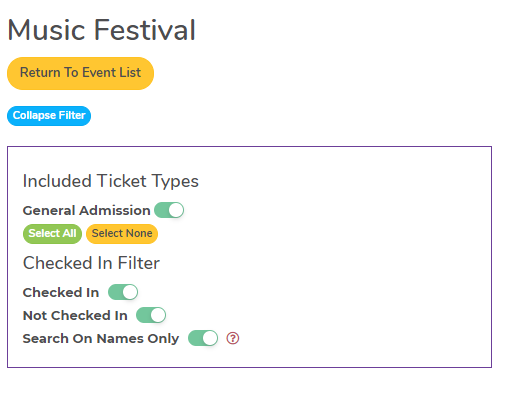 To quickly see only those who have checked in, those who are yet to check in, or only a specific ticket type click the blue expand filter button and select the option you need.
This can helpful if you're checking in your team or volunteers before other guests arrives, for group bookings etc.