Check-in at your event – app version
An easy way to keep track of who has arrived at your event is to use the Check-in function of tickets.org.au. The quickest and easiest way is via our free app available on both Android and iOS operating systems. 

One of the huge benefits of using the app is, if you have enabled the use of QR codes when setting up your tickets, you can scan these either from a phone screen or printed emails and check people in in seconds without having to look up their details.  You can have multiple people scanning your attendees in across different entries or lines and have access to real-time updates of how many people have arrived and how many you are still waiting on broken down by ticket type.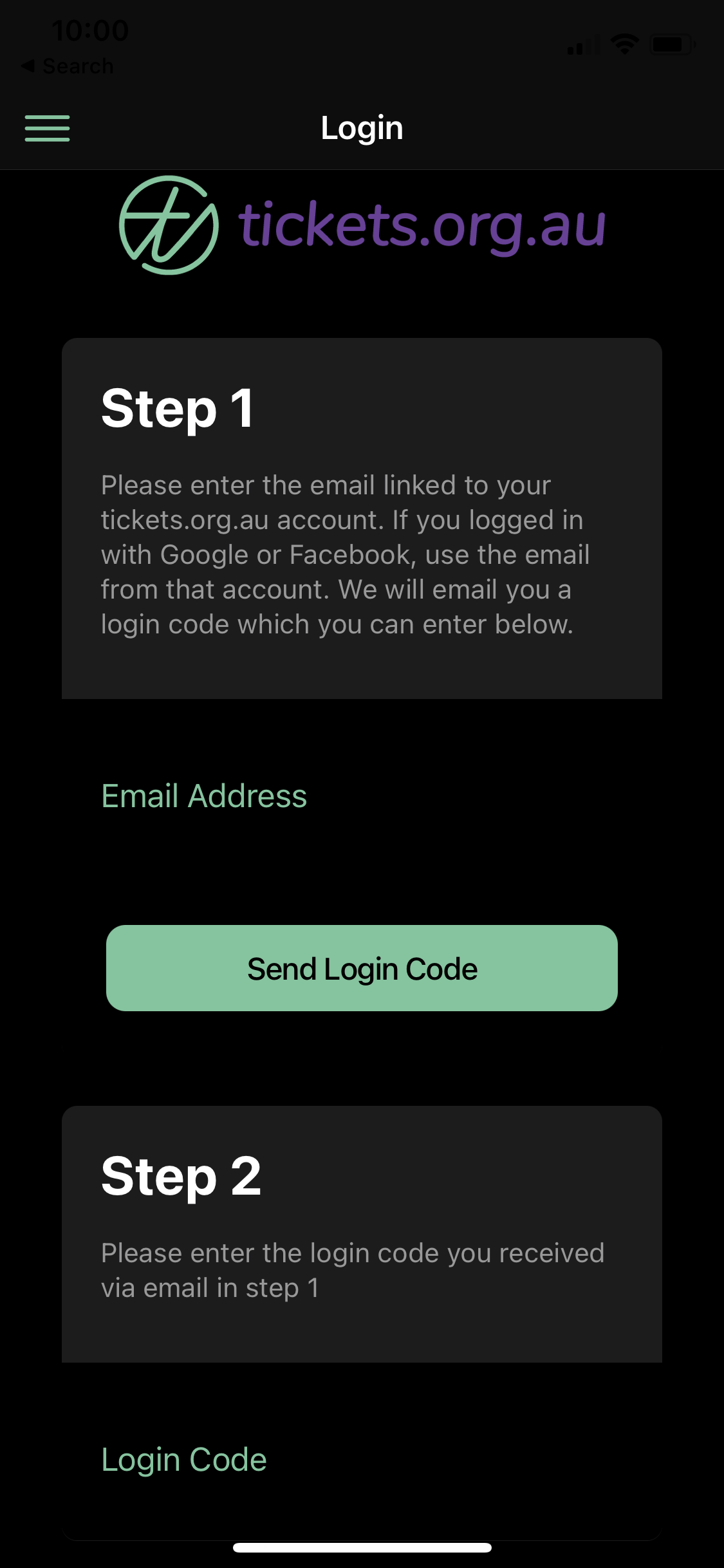 When you download the app, log in using the same email address you use for tickets.org.au. The first time you use the app you will be sent a unique code via email. Once you've successfully logged in, you will have access to the same companies and events you see when logged in via a web browser.
Note, if you have access to more than one company, you will only be able to see the active events for one company at a time. To switch between companies, tap the menu icon on the top left, tap Select Company and choose the one you wish to be logged in to. There's no need to log out inbetween.
On the first screen, tap on the event you'd like to check in your guests for. This will open the next screen which gives you the ability to scan each of the QR codes: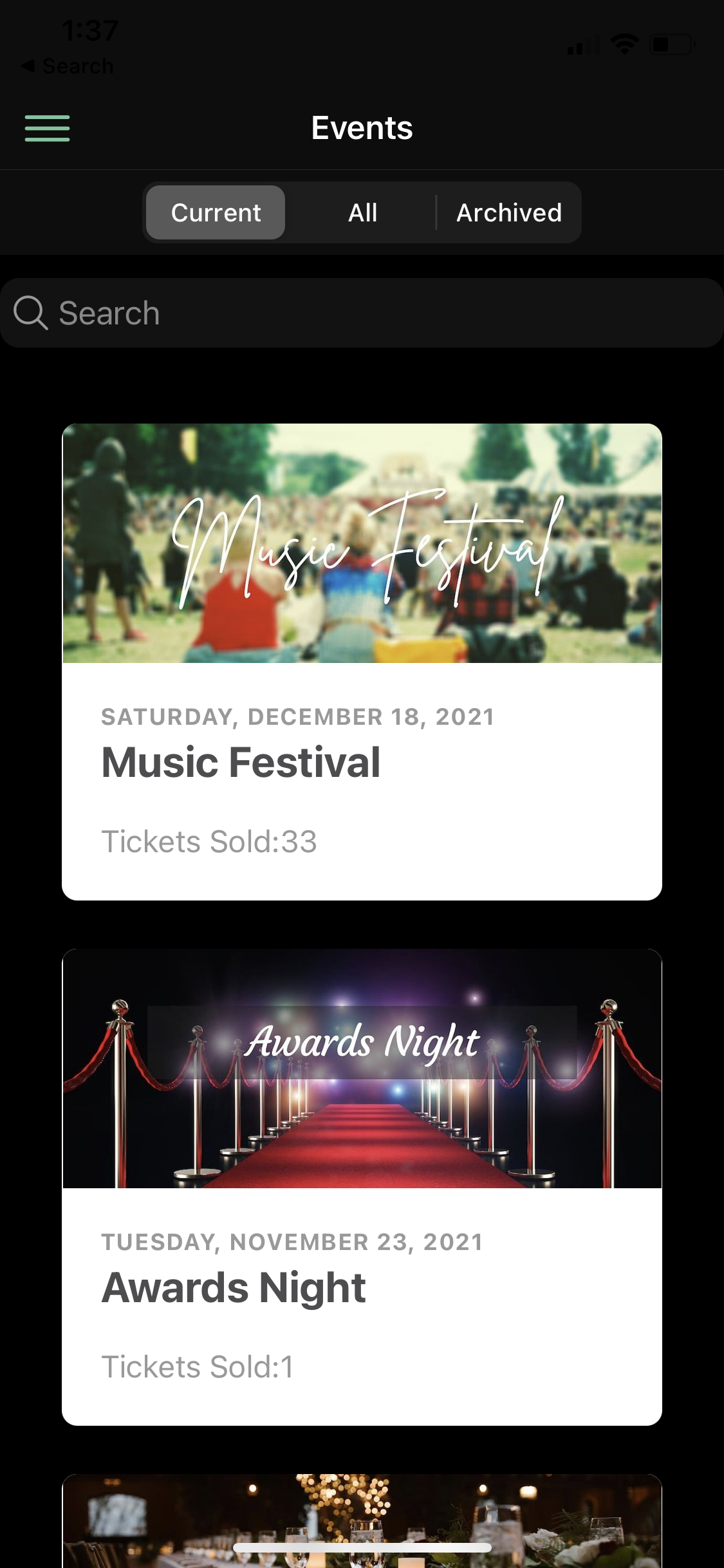 Tap the green scan QR code button which will open the camera and position the camera above the code. When the names of the order appear, tap each name to check that guest in: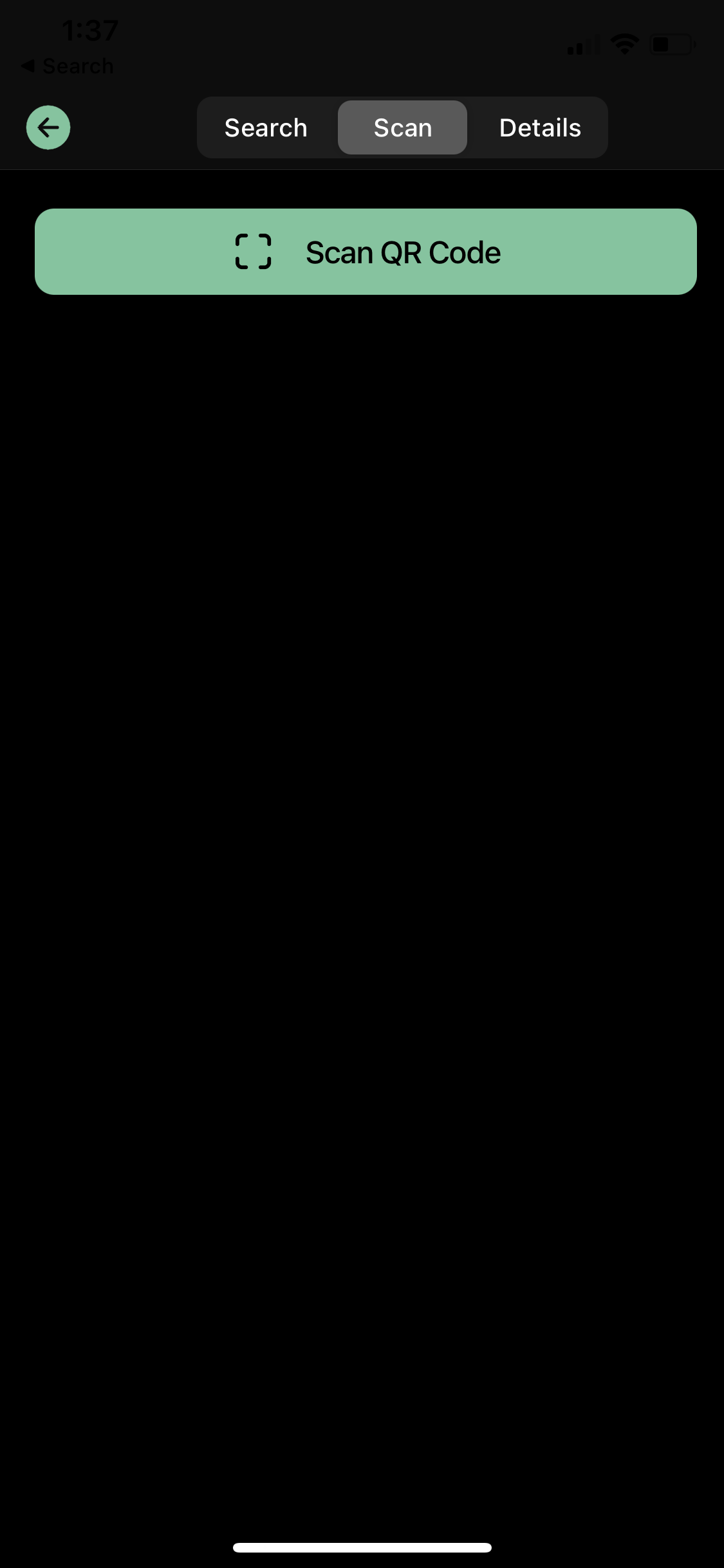 To keep track of how many people have arrived, tap the 'Details' tab to see a summary of all arrivals including a breakdown by ticket type: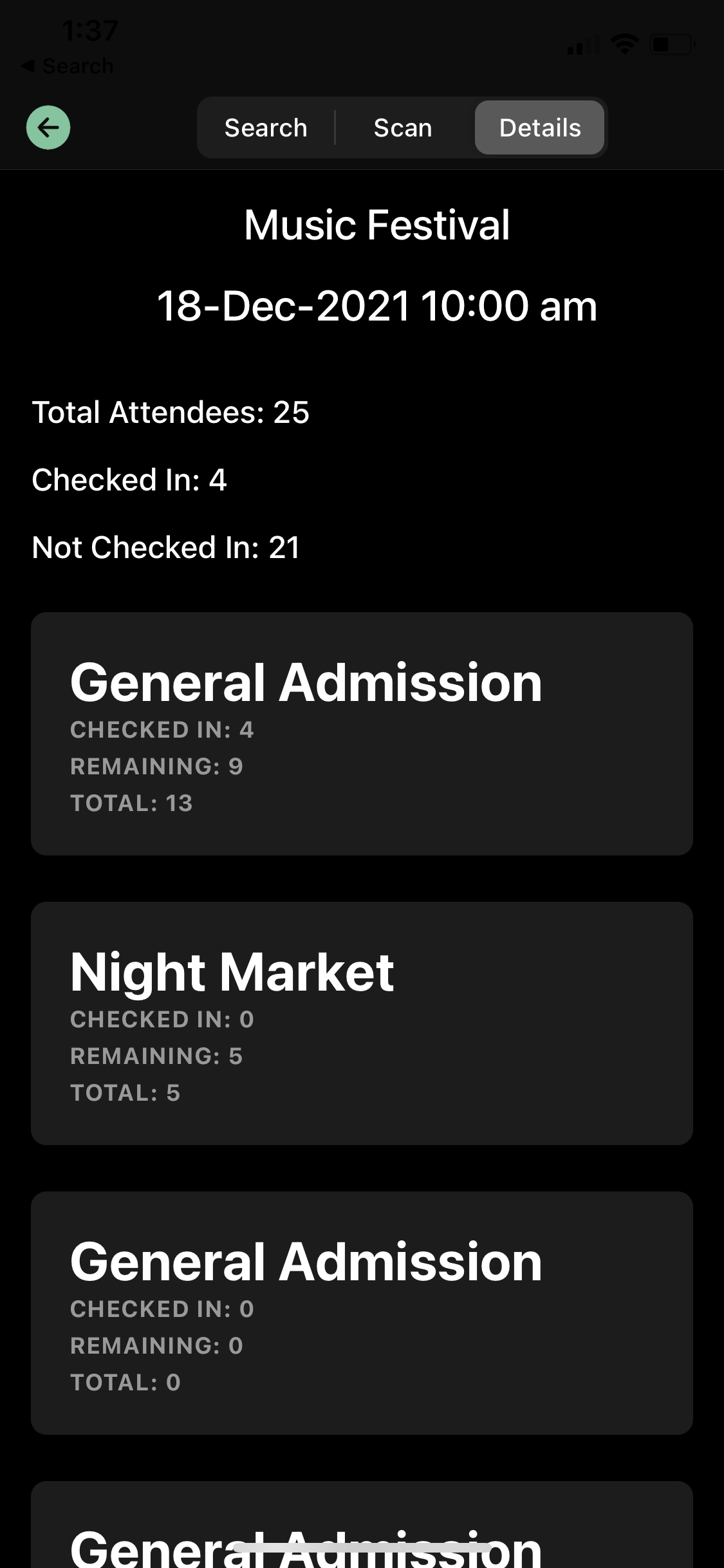 Note, the best way for this to be an efficient process is to let people know ahead of time that you need them to have their QR codes ready. You can do this before the day by sending an email reminding them of the upcoming event and how to be prepared, and also on the day, take a moment to ask people to have their QR codes ready to show you to help everything run smoothly.
If someone doesn't have their QR code handy, you can search for them manually by tapping the 'Search' tab across the top. 
This will open the full list of attendees. From here you can use the search bar to look for any part of their name or you can scroll through the list to find them. Once you have located their name, tap it to mark them as checked in.